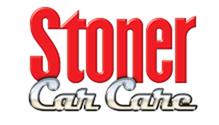 DeSantis Chevrolet
1555 Main St., Brockton, MA 02301
(866) 276-1601
Thank You Sponsors!




The East Coast Camaro Club members ordering Retro USA parts get a 5% Discount.. and ECCC Gets 5%! Click on the Banner below for more info..

Automotive Equip. Svcs.
Greg Smith Equipment
Noonan's Concessions
Covanta of Haverhill
Auto Appraisal Network
Bob Petrelis
Uncle Benz Ice Cream
Pete & Ellen Brown
Tracy Tellefsen
Bob Kempf
Paul Garback
Advanced Lock & Key
CPC Consulting Inc.
Page Associates, Inc
Riggio Auto Repair, Inc
R&D Custom Exhaust
New England Frame
Joe & Linda Deangelis
Guy's Auto Body & Frame
DSA Printing
Leary Auto Repair
Bill & Linda Treadwell
Valley Auto Parts
Ken & Kathy Howe
Louie Nocca
Lorrie Brodeur
Jim & Sheila Keene
George Giroux
Sundquist Family
Tim & Kathy Andrade
Mike & Terry Sullivan
Norm's Detailing
Motorhead Extraordinaire, Inc
Performance Automotive Tech
Town of Hudson
Hudson Historical Society
Covanta
M.V.P. Plumbing & Heating - 978-851-5885
Jim Tweed Hardwood Flooring - 508-478-9694